Empower Retirement Retiree Advocate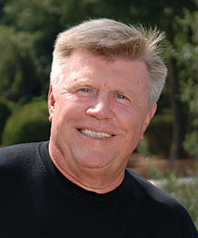 The primary purpose of the Retiree Advocate is to receive and organize input from plan participants and retirees to better serve those participants nearing retirement and those in retirement.
Your Retiree Advocate is Ron Nichols—a 1971 graduate of Santa Barbara College and a 40-year veteran of the financial services and retirement plan business. Ron built a business focused on public sector retirement plans, which grew to encompass more than 450 public entities, with more than 100,000 participants. He is one of the founding members of the National Association of Government Defined Contribution Administrators (NAGDCA).
A retiree since 2004, Ron's experience in the public sector pension business, plus his experience as a retiree, gives him an informed perspective. He is keenly focused on the needs of public sector retirees and those nearing retirement. "For the past 40 years, the public and private sectors have focused most of their efforts on the accumulation phase of retirement savings. It is now time to focus more attention on the retirement income portion of the market, and the unique and growing needs of public sector employees," Ron says.
Ron welcomes comments and questions from retirees and those nearing retirement. You may e-mail him at retireeadvocate@gwrs.com.